Trenchless Sewer Line Repair Services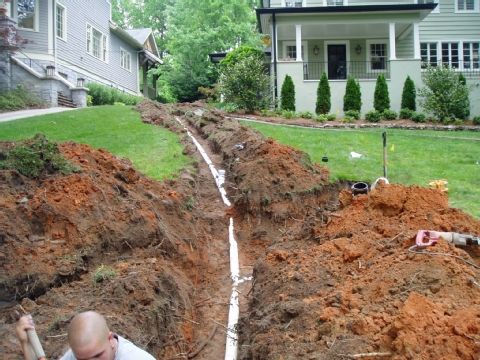 There are various alternative plumbing options if you do not want a contractor to dig an ugly trench when replacing your sewer line. At Sun City Action Plumbers, we provide homeowners with the option of the new trenchless and pipe bursting technology, which is becoming increasingly popular. We can also help get rid of roots that invade your sewer lines to avoid blockages and damage to your sewer lines.
Will Homeowner's Insurance Help?
Most homeowner's insurance policies do not cover sewer line replacements because damage to sewer lines is often caused by gradual wear and tear. However, some insurance policies cover damages caused by damaged sewer lines including flooding and sewage backup. Such policies often cost more than traditional homeowner's insurance policies.
What Are Your Replacement Options?
Homes with old sewer lines will eventually need sewer line repair or replacement. As a homeowner, you will be responsible for the costs of the replacements or repair. The sewer lines of older homes are made from clay tiles, which can crack or break easily. This allows tree roots to invade the sewer line and clog it.
Traditionally, sewer replacement involved digging trenches in a homeowner's yard along the extent of the lateral. This option allows homeowners to save significant amounts of money when installing sewer lines, especially if the home is located near major municipal sewer lines.
However, trenchless technology is a more modern approach to sewer line repair or replacement. Trenchless sewer pipe repair involves inserting a resin-coated pipe into the inner part of the damaged pipe and inflating it. The only requirement is one access hole. The resin hardens after a few hours, creating a "pipe within a pipe". The diameter of the sewer line will be about a quarter inch less than the original diameter after repair. Although trenchless technology is quite expensive it allows homeowners to save significant amounts of money in the long run.
Sun City Action Plumbers specializes in sewer line repair and replacement using various techniques including the trenchless method. Call us today for a free estimate.